Make the Switch to Reusable Water Bottles

Trash cans will be emptier and the
oceans cleaner!
Reusable Water Bottles are trendy and safe for you. Drinking from plastic water bottles means you are eventually going to ingest some of the chemicals they are made from. If the bottle heats up or is in the sun, and as the plastic ages, the chemicals from the plastic will leach into your water. Studies have shown that chemicals called phthalates, which are known to disrupt testosterone and other hormones, can leach into bottled water over time.
Using reusable water bottles is much healthier and you can fill your bottle daily with pure, clean water from your own home water filter.
The stainless steel water bottles on the market today are beautiful to look at and have slim insulated covers to keep your water or juice cooler for longer.
ECOtankas™ come in a wide range of sizes, from the 350ml Teeny Tanka through to the 1.2 litre Supa Tanka! Purpose designed lids are also available, including easy-sip toddler spouts, sports lids, stainless steel screw caps and an adaptor for fitting baby teats! There is an ECOtanka™ for every member of the family and for every purpose.
What's wrong with bottled water?
Plastic water bottles create tons of trash
Some bottled water is no safer than tap water...an estimated 25 percent or more of bottled water is really just tap water in a bottle - sometimes further treated, sometimes not.
Bottled water hurts the environment
Plastic bottles pose a health risk
Plastic water bottles are disposed of at an horrendous rate and is the leading source of plastic pollution in the United States. Help replace the plastic water bottle with reusable water bottles that won't trash our planet so harmfully and needlessly.
In addition to lessening environmental impact, there is a significant cost saving. Filter your water at home and fill your trendy stainless steel water bottles - it is not only healthier, but is less than a tenth the cost of bottled water!
"Bottled water is bollocks. It is the great irony of the 21st century that the most basic things in the supermarket, such as water and bread, are among the most expensive. Getting water from the other side of the world and transporting it to sell here is ridiculous. It is all to do with lifestyle."
Bob Geldof
My aim is to educate everyone I can about the dangers of reusing plastic water bottles and provide an eco-friendly, safe alternative. I am passionate about enhancing your health and well being as well reducing the use of plastic bottles in the community; that's you and the planet!
There are now some really stylish, lightweight and functional, reusable, stainless steel water bottles on the market and I believe that ECOtanka™ are the best available. All you have to do is choose which one you love most!

Invest in Recycling Plastic Water Bottles
According to the Department of Environment and Conservations, Australia produces more than 1.3 million tons of plastic every year, which represents more than 71 kg for every person. This statistic would be even worse for more populated countries like the UK and the US!

Now we have options to support business that recycles plastic in some very wonderful ways.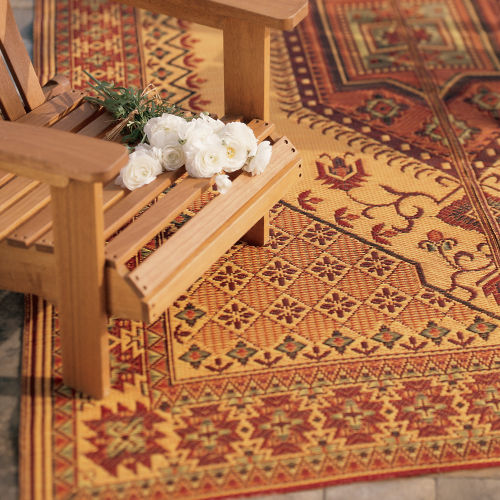 These Turkish Pattern Reversible All-Weather Floor Mats are one such innovation and are indoor/outdoor and can be hosed to clean them. They are sooo beautiful!